It's been a bit quiet in the last two weeks, isn't it? Well, only on the web!
As you'll remember we promised to arrange workshops to introduce Armenian students to mapping using OpenStreetMap, so here we are: first of workshops is already completed!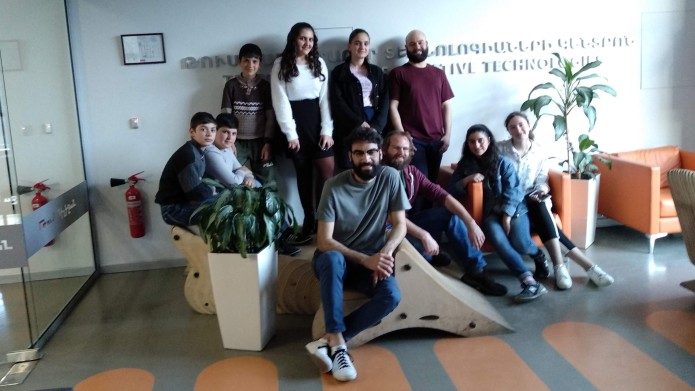 Simon and I begun from TUMO Dilijan, a familiar area, with a small and fun group of students. It's been a positive start, the material needed some adjustments as at times it seemed too much to me, sometimes too little , but in the second week the students really took off and positively surprised us. Especially when it was time to present the final work: not only they remembered what we had done, but they were pretty excited about presenting it too! Stage fright? Nope, they even decided to go for a little play, acting as tourists rescued by using an OSM-based map to save the day!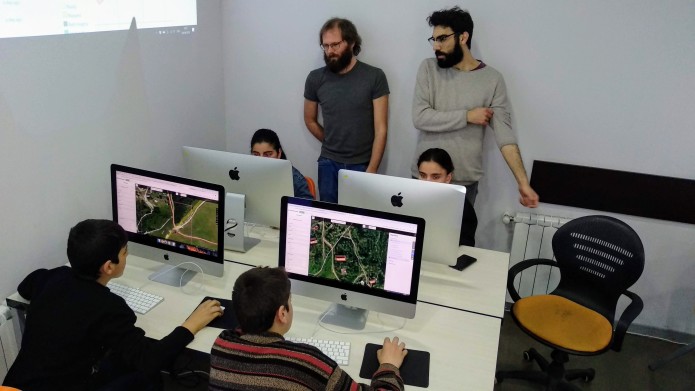 For such a small group, we were also impressed with the amount of quality mapping they achieved: among other things, over 1000 buildings were mapped, and 6 students made it into the "top 20 OSM contributors" in the table measuring the last two months of edits across the whole country!
It's been really nice being in Dilijan too, TUMO staff was always helpful and flexible, and since we went from deep winter to spring in the space of the past 14 days, we managed to enjoy both some snow as well as our first hikes of the season.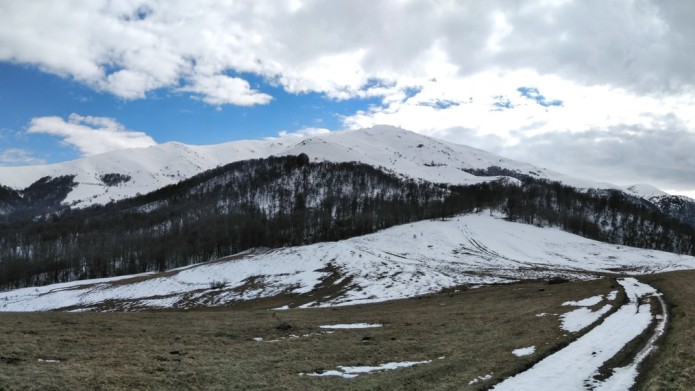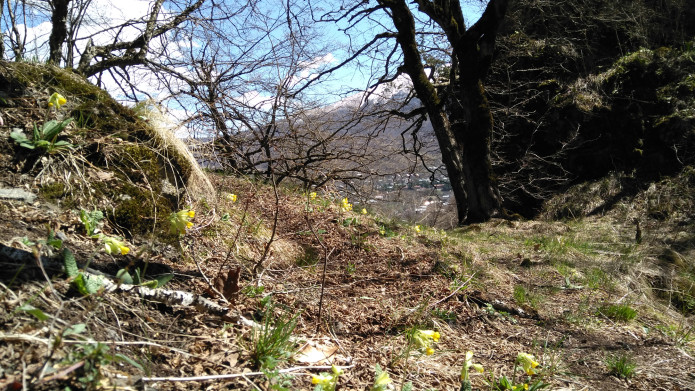 What's next?
We're now heading to Gyumri to begin the second workshop, for another two weeks of learning and teaching. We're looking forward to seeing how this one will go!
Alessandro