Yes!
Another important milestone reached today: thanks to Hagop Tchaparian, who tipped us over the line, we are now officially closer to the goal, rather than the beginning, for the first time!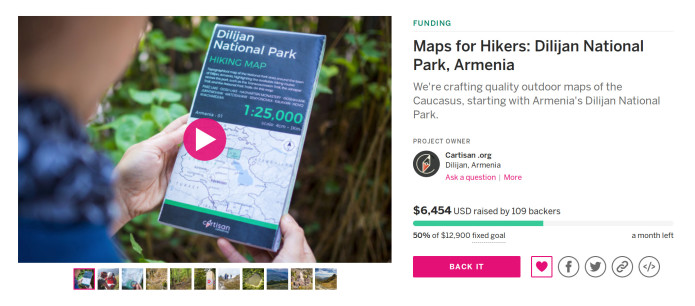 Because of that, I think we shall probably also get back on mapping duties, shall we Simon?
Also, the new map cover design needs some love too, the one you see in the pictures was made by me, I am positive Tenny will make it a lot prettier, right Tenny?
So, even though we still have to cover as much as we already had, I think it's time to put some energy back into what we actually like doing: making maps.
In the meantime, let's keep this up. hank you everyone once again,
Alessandro
PS: have you joined this page yet? facebook.com/CartisanOrg